1. Only The Best Quality Ingredients
Nature's Formulas cares deeply about where our ingredients come from. We partner only with suppliers whose practices emphasize quality, science, and responsibility. Better ingredients means better potency, absorption, and digestibility and ultimately better health.
Factors we consider:

Allergens
All our supplements are free of dairy, nuts, eggs, soy & gluten

Clinical Research
All our formulations are based on the latest scientifc literature

Origin
Whenever possible, we choose local ingredients to ensure the highest quality available
Contaminants
We quadruple test all our incoming ingredients for contaminants to ensure the highest safety
Absorption
We used the latest developments in encapsulation to ensure the highest absorption
Transparency
We document everything so you know exactly how everything is made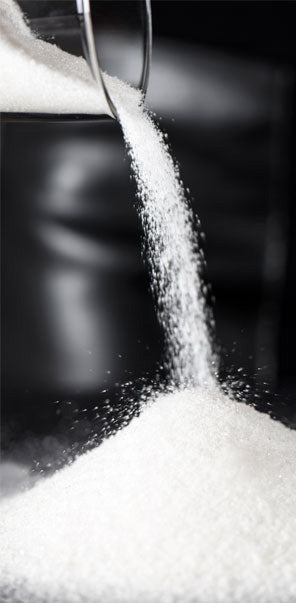 Nature's Formulas "NO" List
Just as important is what you put into a supplement is what you don't. Too many manufactures skip over this important part of sourcing quality ingredients. We make sure every shipment is testing for hundreds of chemicals before it even research or storage facility.
Mercury
Lead
Cadmium
Arsenic
Heavy Metals
E. coli
Salmonella
Yeast
Mold
Microorganisms
Coliforms
Residual Solvents
Pesticide Residues
Benzipyrene
Organoleptic
Acrylamides
Pure, Safe & Allergy Free
Just as important is what you put into a supplement is what you don't. Too many manufactures skip over this important part of sourcing quality ingredients. We make sure every shipment is testing for hundreds of chemicals before it reaches our storage facility.
Non-GMO Commitment
We believe genetically modified organisms are too risky, that's why all our supplements are GMO-FREE

No Harmful Additives
No fillers, binders, artificial flavors or chemical addities. Only pure and clean ingredients that work.
Allergen Free
Allergies can be dangerous, that's why all our supplements are dairy, egg, nut, soy & gluten free.
Third-Party Tested
We test everything 4x and still send it out for third-party testing in case we somehow missed something
2. Pharmaceutical Grade Manufacturing
Our manufacturing facility, warehouses, and shipping centers are regularly inspected and have passed every inspection without issuance of and FDA Form 483.
cGMP
Nature's Formulas has an exemplary record of compliance with current GMP standards
NSF
Nature's Formulas manufactures all its supplements in an NSF certified facility
FDA Registered
Our manufacturing facilities are FDA registered and inspected on a regular basis
Third Party Testing
In addition to thorough in-house testing, everything is tested by a third-party
3. Test, Test, Test, & Test Again
At Nature's Formulas we take safety seriously. That's why we test every product four times to ensure potency and purity. And to top it off we get everything third-party tested as well.
DELIVERY
Raw materials are screened by our in-house laboratory for more then 1,000 contaminants before they enter.
PROCESS TESTING
We test every batch during processing for homogeneity and identity to confirm consistant.
FINISHED PRODUCT
We test every finished product to ensure its identity, potency, purity and ensure it's contamination free.
STABILITY TESTING
We test for product stability to make sure the label claim matches up to the products time of expiration.
BPA-FREE With Oxyguard
All of our supplements are packaged in BPA-FREE plastics or UV resistant glass.
BPA has been known to be an endocrine disruptor. An endocrine disruptor changes your hormones and can possibly cause tumours, birth defects and other possible development disorders. Non UV resistant glass bottles have been associated with the breakdown of the materials within those bottles.
Organic Cotton, Desiccant Free
To avoid surface contamination of our pills, we only use organic cotton and never use chemical filleed oxygen absorbers.
Desiccants are chemicals used to absorb humidity or warter. We want to always maintain the full integrity of our products and choose not add these to our packaging.

Protecting Endangered Botanical Sources
Plants contain some of the most powerful substances known to man. We work hard to ensure we have these miraculous plants for generations to come.
We take pride in being a steward of the botanical ingredients we use in our products. If we learn a botanical ingredient is becoming endangered or find that over-sourcing has diminished the quality of existing supplies, then we will discontinue its use in our product line and recommend a different botanical raw ingredient with a similar mechanism of action, but only after assuring that it has a quality profile that meets our standards.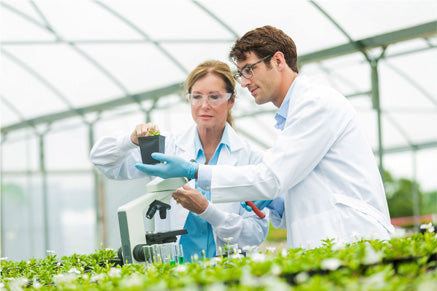 Organic Cotton Only
Organic cotton is grown without the use of harmful chemicals and uses far less water to grow.
We want to ethically produce high quality products for our customers and this is another way of ensuring that.